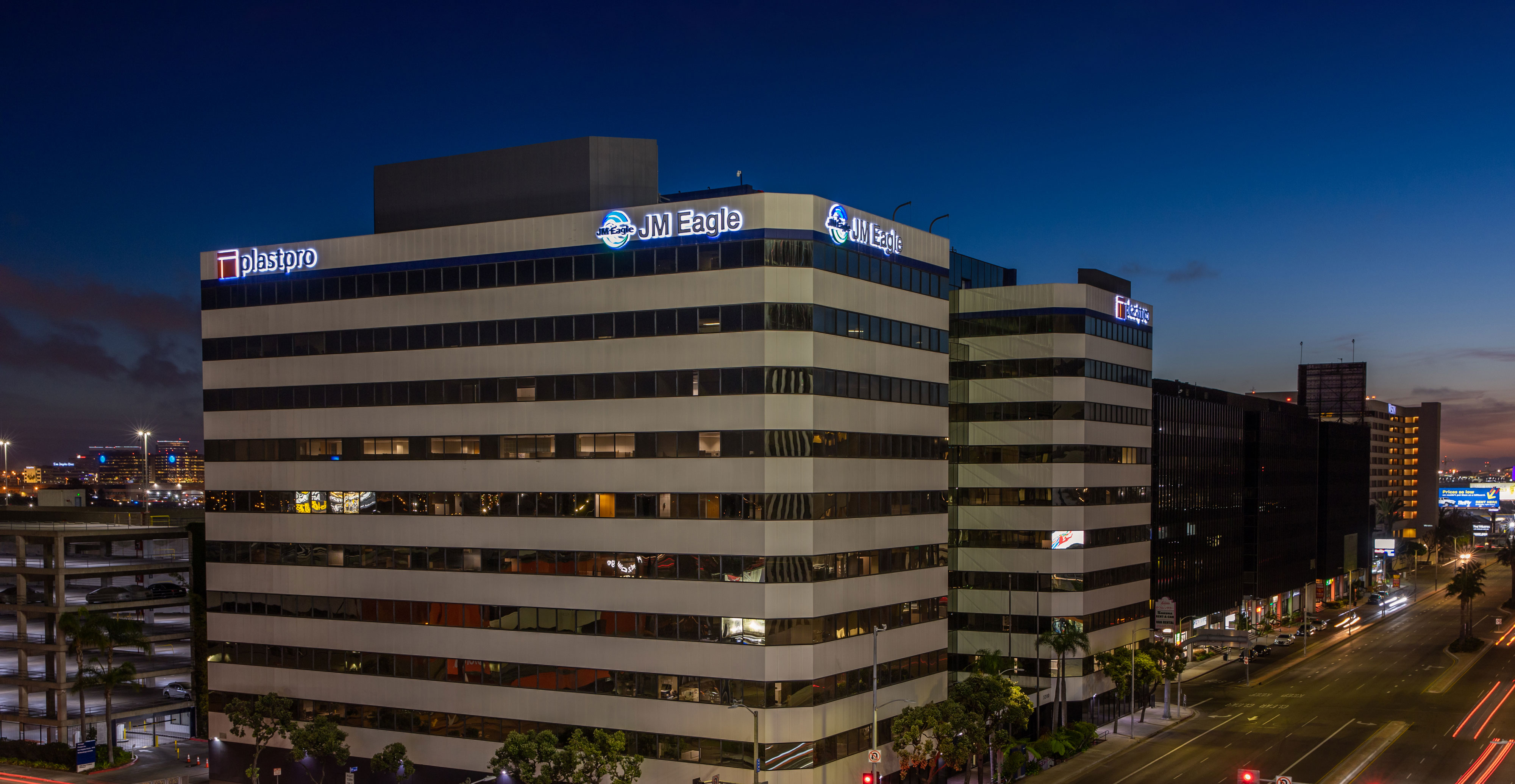 Terms of Use
Last Date Revised: [June 23, 2020]
These Terms of Use ("Terms") govern the use of the J-M Manufacturing Company ("We," "Us" or "JM Eagle™") Web Site ("Site"). ANYONE ACCESSING THE SITE AGREES TO ABIDE BY THESE TERMS. We may modify these Terms at any time, and such modification shall be effective immediately upon posting on the Site. Your continued access or use of the Site after the modifications have become effective shall be deemed your conclusive acceptance of the modified Terms.
1. License.
The contents of our Site, including its "look and feel" (e.g., text, graphics, images, logos, and button icons), editorial content, notices, software (including HTML or XML-based computer programs) and other material, are protected under both United States and foreign copyright, trademark, and other laws. These contents belong or are licensed to JM Eagle™. We hereby grant you the right to view and use our Site subject to these Terms. You may download or print a copy of information provided in the Site for internal, non-commercial use or distribution only. Permission to reprint or electronically reproduce any document or graphic in whole or in part for any other purpose is expressly prohibited, unless prior written consent is obtained from us.
2. Links To Our Site.
We welcome links to our Site from other web sites; however, we in no way operate, control or endorse linking sites.
3. Your Responsibility.
You assume all responsibility for your use of, or access to, this Site, including your access to any JM Eagle™ literature obtained from the Site, and waive all claims or causes of action against JM Eagle™, its officers, directors, employees, agents and affiliates in connection therewith.
4. Disclaimer.
THIS SITE AND THE INFORMATION IT CONTAINS IS MADE AVAILABLE "AS IS," WITHOUT WARRANTY OF ANY KIND, EITHER EXPRESS OR IMPLIED. WE MAKE NO GUARANTEE THAT THE INFORMATION ON THIS SITE IS UP-TO-DATE, ACCURATE, OR COMPLETE, AND YOU SHOULD NOT RELY ON IT FOR ANY DECISION OR TO TAKE ANY ACTION. WE HEREBY DISCLAIM ANY WARRANTY THAT THE INFORMATION ON THIS SITE WILL BE FREE OF INTERRUPTION, OR THAT THE SITE IS FREE OF VIRUSES, WORMS, TROJAN HORSES OR OTHER CODE THAT MANIFEST CONTAMINATING OR DESTRUCTIVE PROPERTIES. Changes are periodically made to the information herein; these changes will be incorporated in new editions of the Site.
5. Literature Disclaimer.
JM Eagle™ makes available certain product information and other literature on the Site. JM Eagle™ does not represent or warrant in any manner the information and suggestions contained in these brochures. Data presented are the results of laboratory tests and field experience. JM Eagle™ may make improvements or changes in the products or programs described in the Site at any time. These changes may result in modifications of features or specifications without notice. This paragraph 5 is in addition to and not instead of the disclaimers set forth in paragraph 4 above.
6. Indemnity.
You agree to indemnify, defend and hold harmless JM Eagle™, its officers, directors, employees, agents and affiliates from and against all losses, expenses, damages and costs, including reasonable attorneys' fees, arising out of or relating to any violation of these Terms or any activity related to use of the Site (including but not limited to infringement of third parties' worldwide intellectual property rights or negligent or wrongful conduct) by you or any other person accessing the Site using your user name and password.
7. Restricted Access Portions Of The Site.
You agree to take reasonable measures to ensure that no unauthorized person or entity shall have access to restricted areas of the Site using your user name or password. You agree that, if you are provided rights to access or use restricted areas of the Site, those rights are non-transferable. You may not assign, sublicense, transfer, pledge, lease, rent, or share the user name and password to any one other than an employee or agent authorized to act on your behalf, and subject to all of the provisions set forth in these Terms. You assume all responsibility for loss or misuse of your password and are responsible for any activities undertaken by a person in possession of your user name or password for any reason other than solely due to the negligence of JM Eagle™.
8. Privacy Policy.
We use Google Analytics for aggregated, anonymized website traffic analysis. In order to track your session usage, Google drops a cookie with a randomly-generated ClientID in your browser. This ID is anonymized and contains no identifiable information like email, phone number, name, etc. We also send Google your IP Address. We use GA to track aggregated website behavior, such as what pages you looked at, for how long, and so on. This information is important to us for improving the user experience and determining site effectiveness. If you would like to access what browsing information we have - or ask us to delete any GA data - please delete your cookies, reach out to us at contactjm@jmeagle.com, and/or install the Google Analytics Opt-Out Browser Add-On.
9. Employment Opportunities.
We welcome expressions of interest in employment with JM Eagle™. JM Eagle™ does not discriminate in hiring or employment on the basis of race, color, religion, disability, national origin, age, sex, or any other characteristics protected by applicable federal, state or local law. You understand that the invitation to submit your resume or expression of interest in a job posted on the Site is not intended to, and does not, create a contract between you and JM Eagle™ for employment or for any other benefit. You understand that any communication sent by you to JM Eagle™ inquiring about employment shall not be considered an application for employment and creates no obligation on the part of JM Eagle™ to respond. Should JM Eagle™ be interested in exploring employment opportunities with you, we will contact you in response to your inquiry.
10. Doing Business With JM Eagle™.
Any and all quotes obtained online through the Site, and any and all purchases or other transactions with JM Eagle™, are subject to JM Eagle's Standard Terms and Conditions of Sale for JM Eagle™ PVC Pipe Products ("Standard Terms and Conditions"), unless otherwise set forth in a writing signed by both parties to the transaction. Those Standard Terms and Conditions are available by clicking here. If the Standard Terms and Conditions apply to a transaction pursuant to which you are a party, in the event of conflict between these Terms and the Standard Terms and Conditions, those Standard Terms and Conditions control.
11. Governing Law and Forum.
These Terms are to be construed in accordance with the laws of the State of New Jersey, except for the conflict- or choice-of-law principles thereof. By using the Site, you agree to submit any and all disputes arising out of or relating to these Terms to the exclusive jurisdiction of the state or federal courts located in Essex County, New Jersey, or, at JM Eagle's sole election, to binding arbitration before a single arbitrator pursuant to the American Arbitration Association's Commercial Dispute Resolution Procedures, with such arbitration to take place in Essex County, New Jersey.
12. Contacting Us.
If you have any questions or concerns about these Terms, please contact us at [email]. To inquire about linking to our Site or about trademark or copyright matters, please contact us at [email].